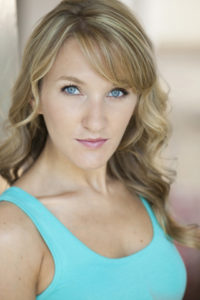 Laura is so grateful to be part of the Princess Party Pals family! A professional actress both locally and nationally, Laura earned a Bachelor of Music degree from Iowa State University. Her favorite local credits include Chanhassen Dinner Theatres: The Little Mermaid (Ariel), Grease (Sandy), Hello Dolly! (Irene), All Shook Up! (Natalie), Mary Poppins, Sister Act, Beauty & the Beast; The Guthrie Theater: South Pacific, Roman Holiday, HMS Pinafore. Laura enjoys spending time with her husband, Eric, biking around the Twin Cities. Her favorite colors are pink and turquoise, and she has a soft spot for her husbands' favorite, orange. Growing up, her favorite princess was Sleeping Beauty, and at the age of 3, she made her parents wander through Aurora's castle in Disneyland while she sang "Once Upon a Dream!" Her most recent favorite is Rapunzel. She shares her love of adventure, her spunk, and her kind heart. Laura loves sharing the stories of each princess and bringing them to life, creating magical memories for kids and parents alike.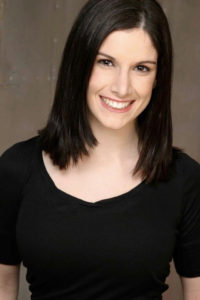 Mariya is thrilled to be a part of the Princess Party Pals family! A Rochester native, Mariya earned her Bachelor of Arts degree in Theatre Performance at the University of Minnesota- Twin Cities. After graduating, Mariya moved to Florida and performed with the Walt Disney World Company for three years. Since moving home, Mariya has been seen on stage performing as Cinderella, Mary Poppins, and Ariel. Mariya enjoys spending her free time with her husband, Nathaniel, and their puppy, Taco. Her all-time favorite color is pink and her favorite place to visit is Walt Disney World. She has two favorite recent princesses: Rapunzel and Anna. She adores their spunk, silliness, and creativity. Her favorite princesses growing up were Ariel and Belle; Ariel for her adventurous spirit and Belle for her kindness. Mariya is currently earning her Master's in Elementary Education after spending time as a preschool teacher. Mariya can't wait to bring magic to your child's special day.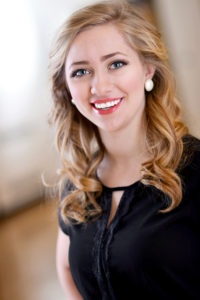 Sage is an actress from Bemidji, MN. She is currently getting her BFA degree from Viterbo University, where she is majoring in Musical Theatre Performance a minor in dance. Some of her favorite roles include #46 in The Wolves at Viterbo University, Ensemble in Paul Bunyan Playhouse's production of Legally Blonde, and Dance Captain of Northern Lights Opera Company's production of Annie Get Your Gun. She is also a former local titleholder in the Miss America and Miss America's Outstanding Teen pageant systems. When Sage isn't on a stage, she enjoys reading, playing the piano, baking, sewing, and of course, watching Disney movies! Her favorite princess growing up was Ariel, but she loves the newer princesses as well, especially Rapunzel and Elsa. Sage loves working for the Princess Party Pals, because she loves the smiles and joy she gets to bring to kids when she brings their favorite characters to life.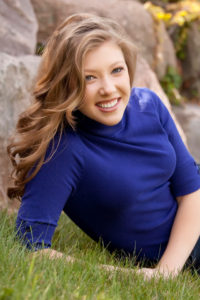 Annie grew up reading fairytales, playing dress up, and having endless princess teas. Her incessant singing of all the princess songs around the house prompted her parents to enroll her in voice, piano, and dance lessons at four. When she played Gretel in her first opera, she fell in love with performing and how she could use her talents to make people smile and bring happiness into their lives.
Now all grown up, she received her Bachelors Degree in Vocal Music Performance at the University of Northwestern — St Paul and loves that she now gets to don again the costumes of the characters that made her fall in love with stories and singing and spread that love to a whole new generation of princesses. Annie's favorite princess is Rapunzel, because they both share curiosity, love of adventure, and lots of spunkiness. Whens she isn't performing, she's either galavanting all over the Twin Cities with friends, outside with her nose buried in book after book, or spending time with her family and Beckett, their yorkie puppy.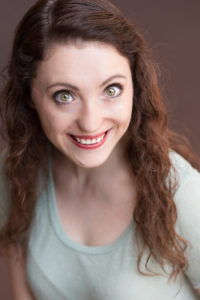 Caitlin is thrilled to be joining Princess Party Pals in making dreams come true! Her two favorite things in the world are performing and teaching. She is a trained singer and dancer, and has performed with companies such as the Old Log Theatre, Artistry, the St. Croix Off Broadway Dinner Theatre, Sidekick Theatre, and the Paul Bunyan Playhouse. She has loved her work with littles all around the Twin Cities area (and beyond!) through programs such as CLIMB Theatre, the St. Croix Festival Theatre, the Youth Actor's Academy of Lincoln NE, and Gymboree: Play and Music, and spends her days as a preschool teacher. Caitlin believes in the magic of learning through play, and that every child is creative, talented and unique in their own special way. She also believes that every little princess has the power to change the world, and that they can shatter glass ceilings in glass slippers! Her favorite princess is Rapunzel, and her favorite color is anything that sparkles.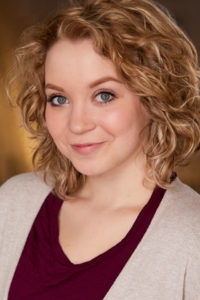 Kacie has been performing on stages in the Twin Cities since age 6. She's been in shows at Ordway, (Sound of Music, Grey Gardens, White Christmas) Chanhassen, (Les Miserables) Children's Theater, Guthrie, MN Opera, History & Stages Theater but her favorite role is making magic and memories as a princess. When she's not spreading fairy dust, she's working as a Barista at Starbucks and working toward her college degree in Family and Child Development. Kacie's favorite movies are Tangled and Cinderella. She reminds all little princesses to "Have Courage and Be Kind."