Hello!
Welcome to the BEST day of your child's life!
Planning a party or special event for your child or children in the Twin Cities?
Princess Party Pals is a magical experience that brings out the best in your children through make believe and imagination.
Making Dreams Come True for 17 Years…One Smile at a Time.
Interested in another type of party? Click Here to view all of our party plans!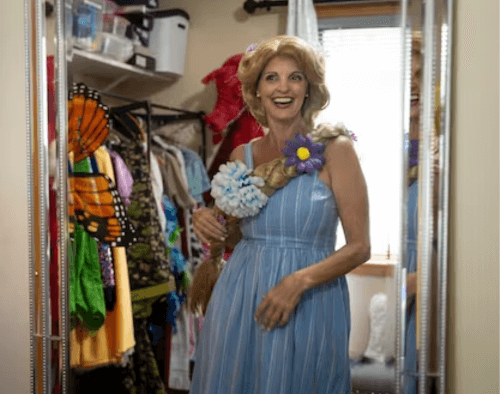 Princess Nicole sits down with the StarTribune
Meet the hardest working actor in Minnesota you may never have heard of. Playing 700-plus gigs in a year, Nicole Fenstad takes her talent from beaches and parks to country clubs. Princess Nicole sits down with the StarTribune to talk all things Princess Party Pals.
Read the full story at StarTribune
Awards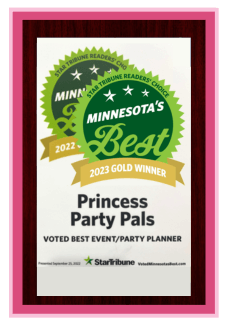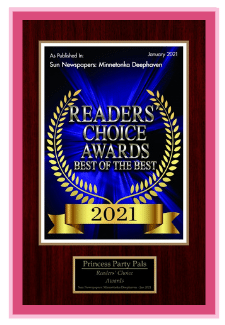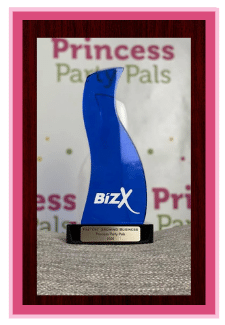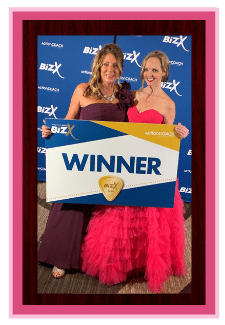 Gallery
Recent Appearances
Testimonials
Making Dreams Come True…One Smile at a Time!
You exceeded my expectations and you captured all of us into your fairytale! You made my heart smile just watching the extreme joy and excitement you brought to my family and me. I'm so glad I was able to find you on the internet- just talking to you on the phone I knew you would be my choice! Thank you doesn't seem to say enough, but thank you.
You were magical tonight. You infused all of us with a true joy and magic that is a real gift. I hope you know how talented and special you are. I am tearing up just thinking about it. I can't thank you enough.
Thank you for the party of a lifetime! Seriously you are amazingly gifted and talented. You did such a great job with 11 kids!! keeping them all entertained, engaged, and involved. Every single girl had a phenomenal time at the party and I truly cannot thank you enough for the gift of your talent. THANK YOU!!
Amazing amazing amazing company. Innovative. Brilliant. Truly knows all the kids families gives back. Hire them ASAP! We adore them and by golly they have a lot of characters. Perfection. Such talent.
Everleigh (and Weston) got a call this morning the from Snow Queen and it was the best surprise ever! She can't stop talking about it and had the biggest smile on her face. She sang to her and read her a story. I almost was brought to tears to see so much joy on her face. It's the little things...and I also love the innocence and sweetness of these kiddos who truly have no idea what's going on in the world right now. Our Monday is off to a great start!
Thanks Princess Party Pals for making this special moment possible! ?
We did an "Little Mermaid Facetime" today and my kids LOVED IT! She even sang to them
🙂 What a fun experience for them.