Princess Party Pals is proud to be involved with 5 very special programs that promote healing, magic and the giving spirit with community impact. As a premiere children's entertainment company, we have the unique opportunity to inspire, educate and instill hope in every little soul that comes across our path.
Children magically listen to us and parents call us "The Child Whisperers." The power is truly staggering and we take it oh so seriously. We use our pseudo celebrity status to help those who struggle to have a voice or who may have been dealt a tough hand of cards.
Make A Wish Foundation, Masonic Children's Hospital, The Pageant of Hope, Home and Hospital visits, and Crescent Cove are some of the programs that we have chosen to partner with and or create to make a difference in the lives of children who are terminally ill, vulnerable and less fortunate.
Nothing is more important than the work we do here for the children. It fuels everything we do personally and professionally. Community Impact
Check out our work with these organizations:
Superhero Day at U of M Masonic Children's Hospital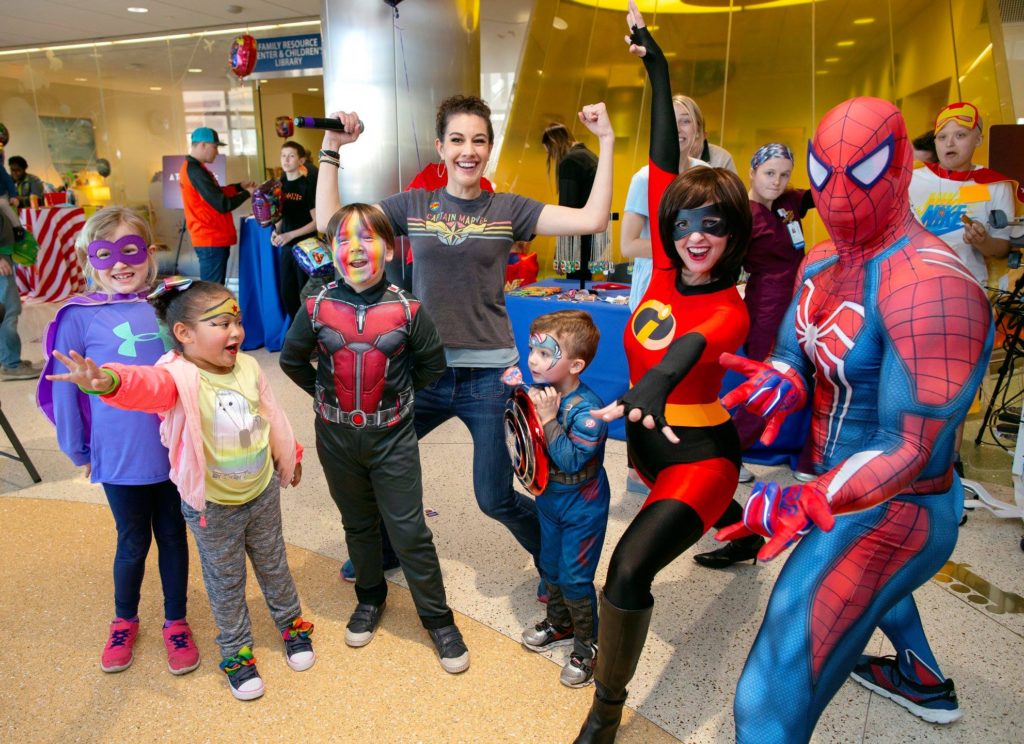 "Our kids endure and go through so much in all the medical procedures and hospital stays that normal parts of life are often just not possible. However, one unique group, Princess Party Pals goes above and beyond to help those in the local hospitals and community. They come visit and celebrate with the children in the hospital, the Ronald McDonald House and many other locations, as their favorite super heroes and princesses. I remember that I would often pass the library in the hospital and see all the kids happy, with smiles and eyes wide open in amazement, it was a time I am sure the kids and parents alike cherished. To see the kids actually forget the time away from home and smile, even if it is just for one visit with their favorite princess or super hero is so incredibly priceless."

Misty Dippoloto, Mom to Grace (Grace has MIOP, brain damage, legally blind & wheelchair bound)