Aside from doing our monthly Masonic Children's hospital visits, we also make free private Home & Hospital visits for any sick child. If a parent or family member reaches out with a request for us to visit, our policy is to always say, "Yes!"
A 15-30 minute visit with a Princess or Super Hero can do wonders for a sick child's soul. We have gone to all the children's Hospitals in the Metro as well as home visits to kids who are very sick and in need of a Princess Pick Me up.
Our visits usually include a story time, a song and some one on one time with the child. We are typically contacted through word of mouth from our clients over the years. These are some of the most important visits that we do.
The healing medicine of happiness and joy would be a shame to deny any child in particular one that is very sick. We may be the experience that changes their mindset and ultimately jumpstarts their healing process. Wow, what an incredible honor!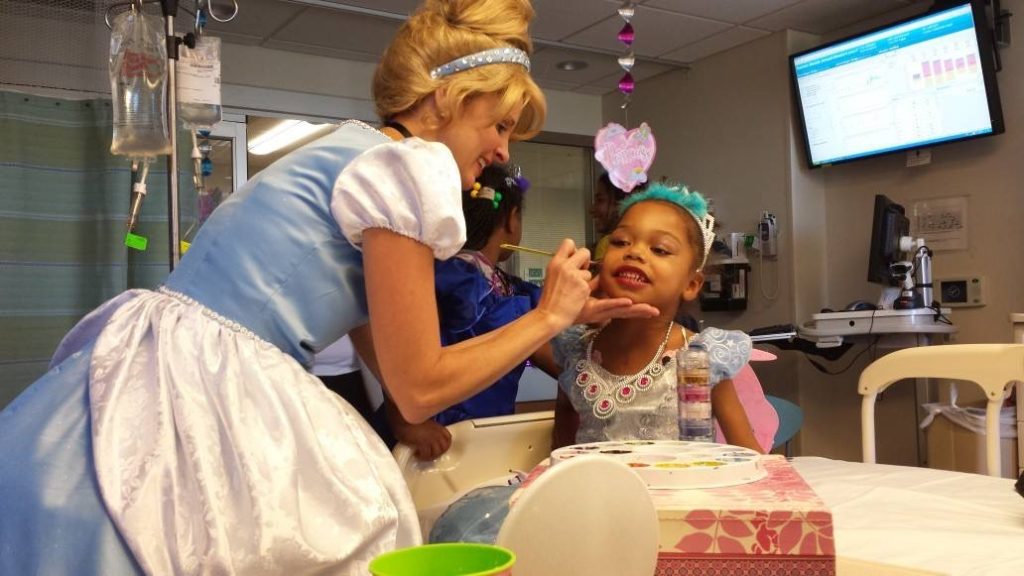 Cinderella showed up and something magical happened. Denijah was overjoyed the entire visit, she smiled from ear to ear the entire time! Cinderella sang to her and it brought my entire family to tears because it was so beautiful. For that one hour my niece, her older sister, brother and cousins were transported to an enchanted wonderland. That day is forever imprinted in my heart as one of the best days of my life. There was so much love and so much joy. It not only brought comfort to my niece and helped her escape the reality of being sick, but it was a memory our family will cherish forever.

Joslynn, Auntie to the sweetest angel