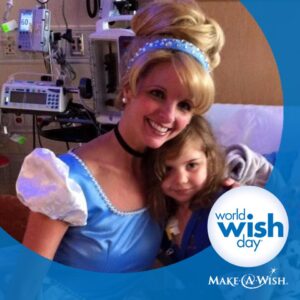 "One of our most memorable experiences was Jillian's wish granting ceremony. Nicole volunteered to be her Wish Granter and came to her first grade classroom as Cinderella to reveal that her wish to meet the princesses had come true. The surprise, awe, and unrelenting joy on Jillian's face will leave an incredible mark upon your heart as you realize the impact one company can have on one person, one family, and their community."

Megan Taylor – mom to Jillian a survivor of Leukemia
Princess Party Pals has been a volunteer with the Make A Wish Foundation since 2010. We have the distinct honor of revealing to a terminally ill child that their wish has come true!
A wish reveal is a special opportunity for us to deliver good news to a child who experienced the very worst in life. After months or years of chemotherapy, surgeries and painful treatments we are called upon to surprise a child with the news that their wish has come true to go on a trip of a lifetime.
We have done reveals at homes, hospitals, restaurants or community centers. We may do an elaborate story time, speech or just give a simple hug to deliver the news.
It's an incredible celebration with family and friends as we all stand together out of awe and respect for what this little soul has endured. It's especially moving when we go to schools where we give classmates the opportunity to experience empathy and revel in another's joy.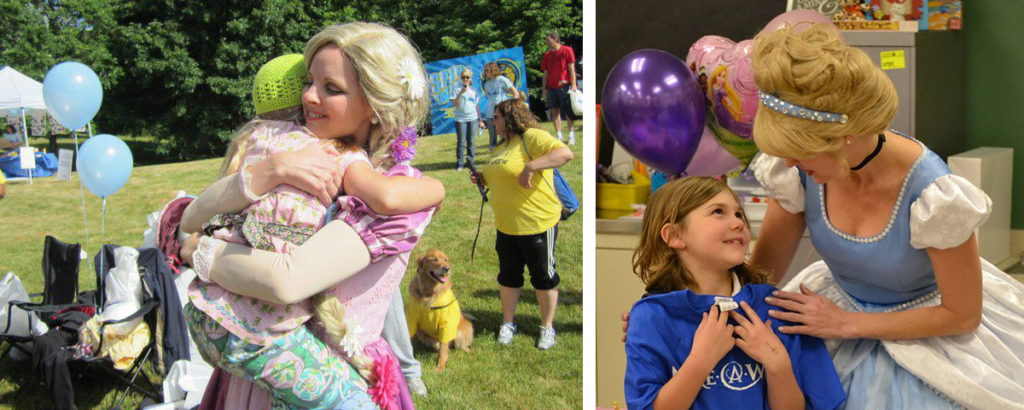 Another holiday event that has great meaning to us revolves around Princess Party Pals' very own creation, Sprinkles the Elf. Throughout a 25-day period, Sprinkles makes over 60 visits to Preschools, daycares, neighborhood parties, corporate events, family gatherings and more.
Aside from spreading good cheer through story time, singing Christmas carols and craft projects, Sprinkles also has all the children write letters to Santa Claus. Once the holiday season is nearing the end, Sprinkles takes all the letters she has gathered over the past 25 days and brings them to Macy's where for every letter that is mailed to "Santa", $1 is donated to the Make A Wish foundation.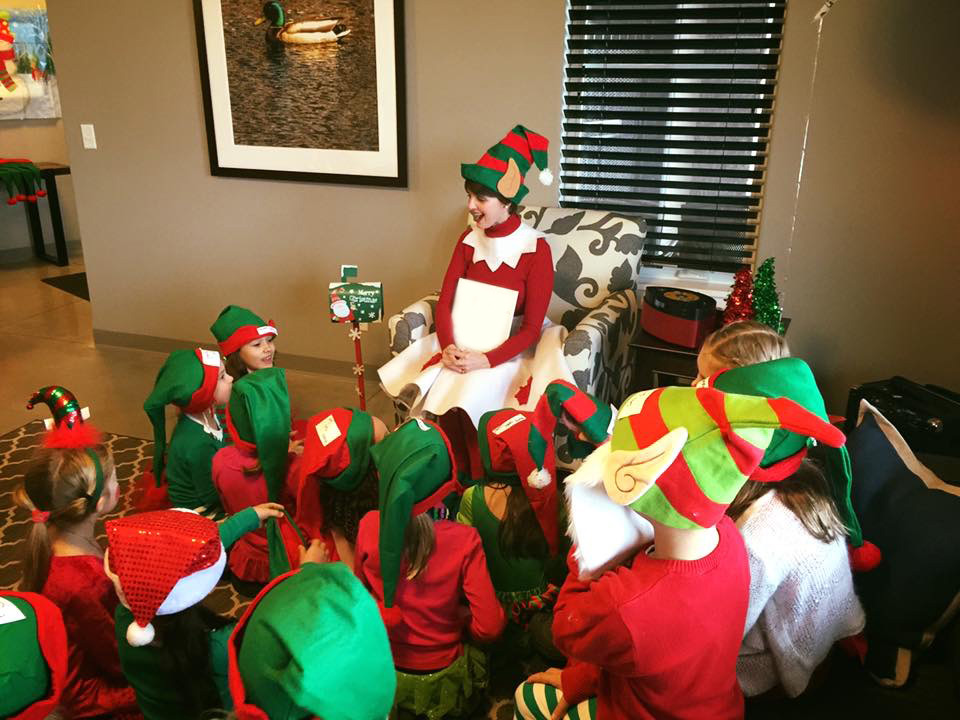 In the past two years we have mailed 1074 letters to the North Pole, which means $1074 goes right to the Make A Wish Foundation for simply writing a letter to Santa Claus. Every year we post a video of Sprinkles mailing the letters so that all of our clients can see how they have helped to contribute to this wonderful foundation.